SETTEMBRE 2014
Sicily 23 – 09- 2014
******
Il Messaggero 22- 09- 2014
********
Mery per sempre al Floridia Film Fest
L'attrice Alessandra di Sanzo, sarà ospite al Floridia Film Fest – Days of Italian Cinema, per celebrare i venticinque anni del film Mery per sempre. Il festival, giunto alla V edizione, è inserito all'interno dell'evento internazionale "Slow" organizzato da Climiti e Dintorni, a Floridia dal 19 to the 21 settembre.
"Sono molto orgoglioso di avere Alessandra tra gli ospiti – afferma l'organizzatore Renato Scatà – una persona straordinaria, semplice e immediata, un'artista di grande sensibilità. La sua "Mery" e forse uno dei personaggi più importanti della storia del cinema italiano degli ultimi trent'anni".
*********
Temporary Road – Una vita di Franco Battiato al Floridia Film Fest
Sunday 21 settembre, al Floridia Film Fest, oltre alla celebrazione dei 25 anni di Mery per sempre, in programma il docufilm sulla vita di Franco Battiato. Il festival è all'interno di Slow, manifestazione internazionale a Floridia dal 19 to the 21 settembre.
 
In Italia c'è chi lo considera, non a torto, il Maestro per eccellenza. L'unico artista che sia riuscito a coniugare sperimentazione e successo pop, spiritualità e classifica, meditazione e cinema d'avanguardia. Franco Battiato è anzituPrevious Editionsnta da una posizione privilegiata: seguendolo sui palchi del tour di Apriti Sesamo così come negli hotel e nelle stanze esclusivPrevious Editionsracconta da una posizione privilegiata: seguendolo sui palchi del tour di Apriti Sesamo così come negli hotel e nelle stanze esclusive della sua casa di Milo, alle pendici dell'Etna.
Ne esce un ritratto completo e confidenziale, intervallato da preziose immagini di repertorio e da altrettanto suggestive riprese live, il tutto senza mai tradire lo spirito composto ed essenziale del musicista siciliano.
Il film, con la regia di Giuseppe Pollicelli e Mario Tani, è stato presentato fuori concorso, per la sua anteprima italiana, nella sezione "Festa Mobile" del Torino Film Festival.
"Ci tenevo a ringraziare pubblicamente i due registi Mario Tani e Giuseppe Pollicelli, che hanno da subito accolto la proposta di portare il film al Floridia Film Fest. Si tratta di un evento straordinario, un'opera pop/esistenziale che merita uno spazio privilegiato nella storia del docufilm."
**************************************************
November 2013
Volalibro – Festival della cultura per ragazzi –  Noto (SR) from 19 to the 24 November 2013
Per il programma visita il Sito Ufficiale:  http://www.volalibro.org/
From 19 November,  hanno preso il via anche quelle che possono essere definite delle vere e proprie lezioni di cinema, tenute da Renato Scatà. Al centro di questi incontri, che proseguiranno anche nei prossimi giorni, c'è laletteratura siciliana al cinema. Da Pirandello a Sciascia, fino a Camilleri e oltre, Renato Scatà analizza buona parte della letteratura del Novecento per capire come i nostri migliori autori abbiano condizionato non soltanto il cinema italiano, ma anche e soprattutto la cinematografia mondiale, da Orson Welles a Martin Scorsese, di cui viene proiettata parte del docufilm "Il mio viaggio in Italia", opera-tributo alle radici siciliane del grande autore americano. Non mancano i classici come "La terra trema" o "Il Gattopardo". Un focus speciale è dedicato a Gesualdo Bufalino con il docufilm di Franco Battiato "Auguri Don Gesualdo", preziosa testimonianza di uno degli ultimi "giganti" siciliani.
———————————————————————————————
October 2013
A Siracusa le Giornate di Cinema Italiano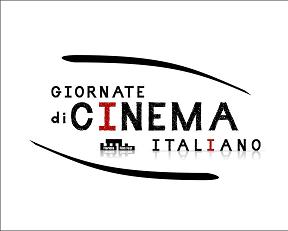 Successo per il festival "Days of Italian Cinema" all'Aurora di Siracusa.
Tutto esaurito per la seconda e terza serata.
Ultima sera ieri (25 October)  per il festival "Giornate di cinema Italiano" all'Aurora di Siracusa, presentato dal fantasioso e ironico critico Renato Scatà, che tra le tante cose ha inserito la presenza di una venditrice di pop corn e bibite in stile anni settanta in sala.
Dopo il successo per il film/evento "What a strange name was Frederick" di Ettore Scola in programma durante la seconda serata, ieri sera il festival ha omaggiato il grande  Turi Ferro con una intimissima e delicata intervista all'attrice Francesca Ferro, che ha raccontato parte della vita dell'attore, definendo la figura di un padre estremamente disponibile e presente all'interno della famiglia.
Il critico Sebastiano Gesú, ha poi analizzato i momenti salienti della filmografia di Ferro, sospeso tra un certo tipo di cinema erotico di serie b e il grande autorato italiano.
Il pubblico è rimasto colpito da una nuova forma di docufilm proposta in chiusura, quel "We are not like James Bond" che supera gli stereotipi del raccontare il tumore, analizzando l'intero essere umano, dalle fragilità più comuni ai dubbi dell'esistenza.
"Accolgo la richiesta che mi ha fatto il pubblico, dice Scatà, cioè quella di prolungare le "Days" durante l'anno, come avevo già in mente di fare, proponendo tante nuove opere italiane e tanti nuovi autori.  Gli incontri hanno avuto un successo inaspettato, tutte le sere esaurito. Il mix tra vecchio cinema italiano e nuove tendenze funziona a perfezione."
———————————————————————————————————–
Arrivano le "Days of Italian Cinema – Floridia Film Fest 4" the Aurora Cinema in Syracuse, from 23 to the 25 October, ad ingresso gratuito. L'evento rappresenta un tratto d'unione tra la storia del cinema italiano e le nuove tendenze del cinema moderno.Aprirà il festival l'omaggio all'attore toscano Francesco Nuti con il docufilm "Francesco Nuti and come from far away" presentato al festival di Roma nel 2010, inoltre tra glieventi speciali più importanti, una serata dedicata a Fellini raccontato da Scola nel docufilm "What a strange name was Frederick" prodotto dall'Istituto Luce e distribuito da BIM, film-evento dell'ultima mostra del cinema di Venezia e un omaggio al grande Turi Ferroraccontato dalla figlia dell'attore Francesca Ferro.Presente al festival anche il cortometraggio vincitore del David di Donatello 2013 "The execution" Henry Iannaccone, il docufilm vincitore del premio della giuria al festival di Torino "We are not like James Bond" di Mario Balsamo, "Gelati e granite" di Ivano Fachin vincitore al festival di Frontiera 2013."All'interno delle tre serate" – dice il Direttore Artistico Renato Scatà - "ho voluto inserire degli omaggi ai grandi del cinema italiano, due su tutti Giuliano Gemma e Carlo Lizzani, includendo anche l'analisi della televisione italiana tramite il carosello. Credo sia un evento destinato ai giovani e ai meno giovani, un festival-studio pronto a soddisfare molte richieste e soprattutto, questo uno dei punti di forza, un festival che dura tutto l'anno con incontri, anteprime e ospiti".
———————————————————————————————————————————————————————————————-
June 2013
"Floridia Film Fest and CGIL for Cinema"
As part of the celebrations of the centenary of the Labour Centre of Syracuse, the CGIL held the first edition of the competition Short Film and Documentary. To share and promote competition, Renato Scatà, critical and artistic director of Floridia Film Fest, member of the Scientific and Technical Committee of the CGIL, which supports the idea of ​​telling a part of Italian history through the theme of work.
 
The aim of the competition is to suggest a reflection and discussion about the history of the labor movement of workers, on the role played by the Union in the development of our country and of our identity and Women Workers-Citizens. What it means to be Italian workers? What does right of workers? Especially now in the world of the third millennium? What is the contribution made in the transformation of economic development and the empowerment of rights?
The aim of the competition is to try to answer these questions, promoting reflection and discussion. The celebration of the Centenary wants to be an opportunity to tell our story, allowing us to watch the happenings, social transformations, economic and cultural, the most significant political events of the province since our foundation stage and groped an account of the life and activity of the Chamber of Labour.
The idea of ​​the shorts is an innovative way to bring the public, in this case the younger generation socially and professionally engaged in the world of cinematography , with works that narrate historical and contemporary issues through a complex language. The project is aimed at the dissemination and promotion of social issues with a strong sense of history and economic development of the province. The jury of experts will award the "CGIL Centenary Award 1913-2013″.
The ban expires on Monday 21 October 2013. To participate justunloadthe notice of competition on the siteswww.floridiafilmfest.itorwww.cgilsiracusa.it
———————————————————————————————-
May 2013
Dear friends, below the press release of the actor Ninni Bruschetta (Boris,The Hundred Steps, anti-mafia squad)
about last year's festival:
To read the article click here: http://www.siracusanews.it/node/37205
March 2013
Dear friends, Thursday 14 "The Hub Siracusa" devote an evening at the Festival. We discuss the past editions, of cultural enterprise, local policy and, of course, film with different projections. There will also be a small tasting apericena. Free admission.
Event Schedule:
1. Retrospective Italian: "They called him Zecchinetta" Nicola Palmeri (2010) hard. 30 minutes.
This documentary recounts the long career of the actor Sicilian TANO CIMAROSA (died in 2008) through the stories of the protagonist, the voice of the late Gregorio Napoli (that in some circumstances mimics the gag Cyprus and Maresco who saw him often the protagonist) and the testimony of Giuliano Gemma, Nino Frassica, Leo Gullotta, Tony Sperandeo, Franco Nero and other artists and actors friends Tano Cimarosa. The role of Zecchinetta in The Day of the Owl (Damiano Damiani, 1967) imposed the face of Tano Cimarosa in the Italian film, characteristics making it one of the most requested by directors of our house. now give the character actor to an actor seems like trying to belittle his abilities, just a passing television, a small part in some fiction and a bit of gossip artfully constructed out of a magazine conseziente to ensure that any complaints actor starring roles. All this has contributed (together with other factors) to lead to the disappearance of a world that has contributed significantly to making "great" Italian cinema from the 50s until the late 80s and consequently to an impoverishment of the current one. A gallery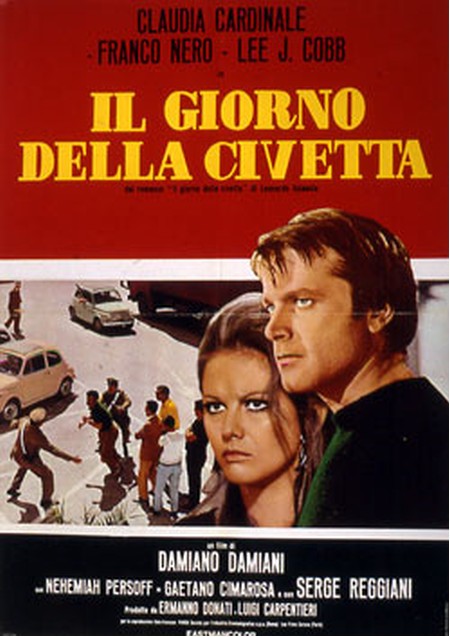 endless faces and minor characters, that with professionalism and commitment have enriched so many films. Without going into, but only for the purpose of making clearer how said, just think of Tina Pica of many comedies of the '50s and '60s; Mario Brega to the dollar trilogy of Sergio Leone or what would have been the many Fantozzi without Gigi Reder; not to mention actors like Memmo Carotenuto and Tiberio Murgia, to name a few. Tano Cimarosa was one of the greatest exponents of this category of actors, holding the ad oltre 50 film. He worked with the greatest directors of the national scene, and was the favorite actor Damiano Damiani and Giuseppe Tornatore who have wanted in many of their films. Palmeri says the actor Cimarosa, through anecdotes, memories, meetings. Accurately describes the man who made mask thanks to the natural talent that made him the most Sicilian Sicilian film.
_______________________
2. New Trends: "Lunch dream" di Eros Puglielli (1997)dur.15 min
Lunch Onirico is a crazy story, grotesque, surreal that takes place during an outdoor lunch, in campagna. It' the occasion when Luca, twenty shy and bewildered, was officially presented to the relatives of Prisca, his girlfriend. The atmosphere terribly oppressive, made of formal obligations and responsibilities, Luca triggers in a strange mechanism of denial of reality. In times of greater psychological tension, Luke suddenly fall asleep, and, in my sleep, is haunted by a recurring nightmare, a nightmare destined to become more and more real… The great desolate spaces where there is the most of the story, make it even more abstract, therefore somehow more intimate and "dream", that the whole affair, Sembrando in un pur moment assurda cousin and paradossale, ends up becoming almost exemplary. "With this short film I tried to emphasize, with irony, As is common in our time tend to live according to imaginary patterns that lead to make very different choices, if not opposing, from what would we do if our particular assecondassimo, true and now it is almost unfathomable inner nature". (Eros Puglielli)
_______________________
3. Italian Short: "Stand By Me" Giuseppe Marco Albano (Ita 2011) hard. 15 minutes
The short film is a grotesque and surreal story that tells an ironic the rise of an entrepreneurial Lucan: thanks to brilliant marketing idea can broadcast on RAI a commercial that invites you to die in Matera. Giuseppe Marco Albano reveals some interesting facts in an interview: How did the idea of ​​the short and because the choice of this theme?
"The idea of ​​writing a short film about the funeral came to me looking Departures, a Japanese film that won an Oscar in 2009. In the movie the main character make-up work for the dead. In Japan it is a real rite, and that of tanatoesteta is a profession. That, Damiano Laterza the journalist wrote on the subject, and I wrote the script along with Antonio
Andrisani "The short film tackles the theme of death with irony.
Why did you choose as your setting Matera? "I saw a connection between the metaphor of death and our land when these places have started to become famous because of the biblical films set in the Sassi of Matera: I am referring to Mel Gibson's film The Passion, for which the boys were Lucan extras for eighty euro per day, but also with Pasolini's Gospel According to St. Matthew had attributed to the figure of Jesus our land »
Which film genre inspired you? "The short is a comedy. As a child I was in love with the film and Castellano Pipolo, and actors such as Renato Cockpit, Enrico Montesano, Adriano Celentano ... Thanks to this kind of comedy I started to love cinema. And I also love the melodic songs of the sixties and seventies, I wanted to pay homage to the intro with the song that gives title to the short film: Stand by me, precisely "
—————————————————————————————————————–
NEXT MEETING THE CINEMA AURORA – MONDAY 18 March HOURS 20:30 -
"THE TIME OF SPAMPINATO"
Special guests of the event: Danilo Schininà and Vincent Cascone (directors), Joseph Artino Innaria (Justice)
   "The goal is to restore adequately the dramatic story in which Italian Sicilian journalist lost his life, John Spampinato. Through the statements made during the investigation and the subsequent recount the places and the people involved in this tragic true story and we'll conduct interviews with people who knew Spampinato. The ultimate goal is to give voice to one of the most disturbing news stories, where freedom of the press collided with the collusion of occult powers with the institutional" D.Schininà, V.Cascone (Directors)
Learn more: http://www.loradispampinato.com/wp-content/uploads/2012/08/Senza-titolo-2.jpg
—————————————————–
February 2013
Next Appointment to the movies for Aurora "Meetings with film"
"Piero Guccione – To infinity" 
Monday 25 February 2013, hours 20:00
Special guest at the event, the film's director Nunzio Maximum Nifosi
Another appointment desired by the artistic director and the coordinator Renato Scatà Nino Motta to the movies for Aurora "Meetings with film" Monday 25 February, hours 20:00. Piero Guccione, to infinity is an extraordinary and delicate story in pictures, silences and music - accompanied by cello Giovanni Sollima and songs of Franco Battiato - through the places of Sicily dear to the artist and his art: la campagna iblea, i candidi muretti a secco, the huge and solitary locusts, the boundless blue of sky and sea that the teacher always tries to capture in his paintings.
A journey through gardens, expectations, reflections, lights and dive in bully Sicilian nature aboard the Volkswagen Beetle Black, protagonist of a famous series of paintings by Guccione of the seventies. These are the elements with which the direction of Nifosì portrays one of the most successful and organic portraits in the history of documentary film art.
"After the experiences of Terramatta and Greetings Don Gesualdo - dice Scatà- I wanted to analyze another great character Sicilian, the painter Guccione, that in this documentary film manages to blend the painting to cinema in an indissoluble way".
Will be present at the film's director Nunzio Maximum Nifosi, who will discuss his work in the usual talk show host meetings. Also featured will be the shots of the photographer Ramona De dedicated to Orlando "Wildcat" with original creations of the designer Lucia Caccamo.
————————————————————————————————————
January 2013
Next Appointment at the Cinema Aurora "Meetings with film"
National Preview
Francesco Branciamore in concert
 "INFERNO"      
                                                          
                                                            
Monday 28 January, the musician Francesco Branciamore, accompanied by Joseph Guarrella, propose the new concert film and music premiered at the Aurora Cinema. Designed in collaboration with Renato Scatà, Branciamore, on the pictures of rare Italian film "Inferno" of 1911 di De Liguoro, Padovan and Bertolini, based on the works of Dante, will trace the origins of Italian cinema. An extraordinary and unique research, that marks the great return to film a classic forgotten.
                                                                          Cosi il musicista spiega la sua opera:
"The project is set up as a new way of conceiving the relationship between sound and image. No longer a sound, a soundtrack,but an emotional confrontation with the visual part, able to solicit unusual artistic paths.'s the music rises to a film of the event placental function. The combination of sound and image, then , facilitates direct communication and engaging, that can be of interest and drag a culturally diverse audience."
Admission is open to all with contribution of EUR 6,00
Enable Advance: renatoscata@ied.edu
————————————————————————————————————————
Meetings with the Cinema –  Cinema Aurora Siracusa
Monday 14 January, hours 20.00
"The voice of the body – Power and magic of the Sicilian gesture"
Guests of the event director Luca Vullo, the actress Lucia Sardo and actor Tucci Musumeci
The amazing ability to communicate with gestures was in fact for the Sicilian people what allowed him to make himself understood in every moment of its history and from any foreign people in its land giungesse, to dominate or to pay homage. Drawing on the quality of some of the most talented local actors and filmed in various parts of Sicily, The voice of the body also aims to be a useful, but still light-hearted and bubbly, handbook for tourists interested in learning more about the place you are about to visit and the people who inhabit it.
To accompany the viewer on this trip, in addition to the actors-guide, also some prominent personalities from the world of culture and entertainment Sicilian including Pippo Baudo, Emma Dante, Lucia Sardo, Salvo La Rosa, Mimmo Cuticchios.
—————————————————————–
December 2012
Wednesday 19 December "Promises Don Gesualdo" di Franco Battiato
(pressure Cinema Aurora Syracuse)
Special guest of the evening the historian and film critic, prof. Jesus Sebastiano
( Picture of Ramona De Orlando)
———————————————————————-
Epizephiry Film Festival on TG3 Region: http://www.youtube.com/watch?v = Ne0nS96iJy0
————————————————————————
Monday 3 December, hours 20:00 pressure Cinema Aurora Syracuse
"The Film Festival meets the"
Special meeting of the Coordination des Festivals in Sicily, with a selection of short films in the presence of the artistic directors.
For the season "Meetings with film" Who's Teatro Aurora (November 2012 – March 2013) the entrance to the cinema is permitted exclusively to all members Floridia Film Fest or Chromosome Hyblon. To get the card sent an email to renatoscata@ied.edu
———————————————————————–
November 2012
MONDAY 26 November "TERRAMATTA" CONSTANCE Quatriglio
SPECIAL GUEST OF 'EVENT THE ACTOR VINCENT Pirrotta
Show starts at 20.00
CINEMA AURORA SIRACUSA
——————————————————————————–
- Monday 12 November, all 10:30, at the Hall of Coats of Arms of the province of Syracuse, was held a press conference related to the event "Incontri con il cinema" edited by Floridia Film Fest and Chromosome Hyblon to Aurora Cinema. Click "IncontrMeetings with film on the Home Page for the full program.
Some online articles:
 http://www.siracusanews.it/node/32151 -
http://www.lanota7.it/siracusa-7-pellicole-scelte-da-renato-scata/?utm_source=rss&utm_medium=rss&utm_campaign = syracuse-7-film-choices-from-renato-cascade
————————————————————————————-
- Monday 12 November, all 20:15, Cinema will be presented to the King of Catania documentary"Spectra-The Cinema Floridians died". Here's the article with the full program: http://ctzen.it/2012/11/02/linesorabile-morte-dei-cinema-a-catania-un-evento-a-meta-tra-amarcord-e-indagine/
—————————————————————————————————————-
October 2012
- For the season "Meetings with film" the Cine-Teatro Aurora (November 2012 – March 2013) the entrance to the cinema will be free to all members Floridia Film Fest or Chromosome Hyblon. To get the card sent an email to renatoscata@ied.edu
——————————————————————————
- Conversation with actress Lucia Sardo( Le Buttane, The Hundred Steps) Catania, in view of "Meetings with the Cinema" Film Aurora in Syracuse.
—————————————————————————————————————–
September 2012
Selected for the jury dell'Epizephiry Film Fest, from 12 al 14 October in Rome and the to the al 17 November in Locri (RG).
http://epizephiryfest.blogspot.it/2012/09/eiff2012-giurati-renato-scata.html
——————————————————————
It' The new issue of the magazine "Papers Cinemasud" dedicated to the Italian film festival.
——————————————————————
The twinning Epizephiry Film Fest (RG) The Floridia and is finally official. Below you will find an interesting article written by Antonello Falcone:   https://suonalancorasam.wordpress.com/2012/09/14/gemellaggio-tra-epizephiry-e-floridia-film-fest/
——————————————————————-
New horizons for Floridia Film Fest which this year will take care of all the special events of
Cine-Teatro Aurora in Syracuse. From the Home Page you can download the program of arthouse 2012.
August 2012
The Floridia Film Fest, from 2 to the 5 August, will be on the jury at the Festival of Cinema of Casteltermini (AG) "Mizzica Film Fest" Now in its fifth edition. Artistic Director Nicholas Palmeri.
The Official Site: www.mizzica.net
—————————————————————-
Also, in data 11/08/2012, will be in the jury of the International Film Festival Viagrande "State akorti" (CT) Now in its fifth edition. Artistic Director Riccardo Di Bella.
Official Website: http://www.dibo.it/it_festival_internazionale_cortometraggio.htm
—————————————————————-
From 13 to the 20 August will tutor in Workshop "CinemAttivo" organized by Epizephiry Film Festival in Sant'Ilario Ionian (Reggio Calabria). Artistic Director Renato Mollica.
 
—————————————————————————————————————————————————-
                                                                                                      Luglio 2012
The format of Floridia Film Fest, According to the magazine "Papers Cinemasud" and " Corriere della Sera", represents one of Sicily's most important avant-garde cultural.
The Voice of Voices: http://www.lavocedellevoci.it/inchieste1.php?id=531
The Film Fest Floridia was present in Marina di Ragusa 12/07/2012, at the first edition of Mazzarelli Art Festival – Cinema, Photography and Street art. Has curated the retrospective special features documentaries by director Vittorio De Seta.
———————————————————————————————————————————————-
June 2012
Here are some articles devoted to the third edition of the Festival:
Diorama Online: http://www.dioramaonline.org/dblog/articolo.asp?articolo=422
The Newspaper of Syracuse:http://www.giornaledisiracusa.it/index.php?option=com_content&view=article&id=16468:ninni-bruschetta-e-ernesto-mahieux-alla-terza-edizione-del-floridia-film-fest&catid=346&Itemid=1094
The Corriere Della Sera:http://corrieredelmezzogiorno.corriere.it/napoli/notizie/spettacoli/2012/26-giugno-2012/floridia-film-fest-premioper-ninni-bruschetta-201764327932.shtml
Zeronove TV: http://www.zeronove.tv/index.php?option=com_content&view=article&id=5160:da-oggi-entra-nel-vivo-la-terza-edizione-del-floridia-film-festival&catid=89:teatro&Itemid=629
Siracusa News:http://www.siracusanews.it/node/27313